About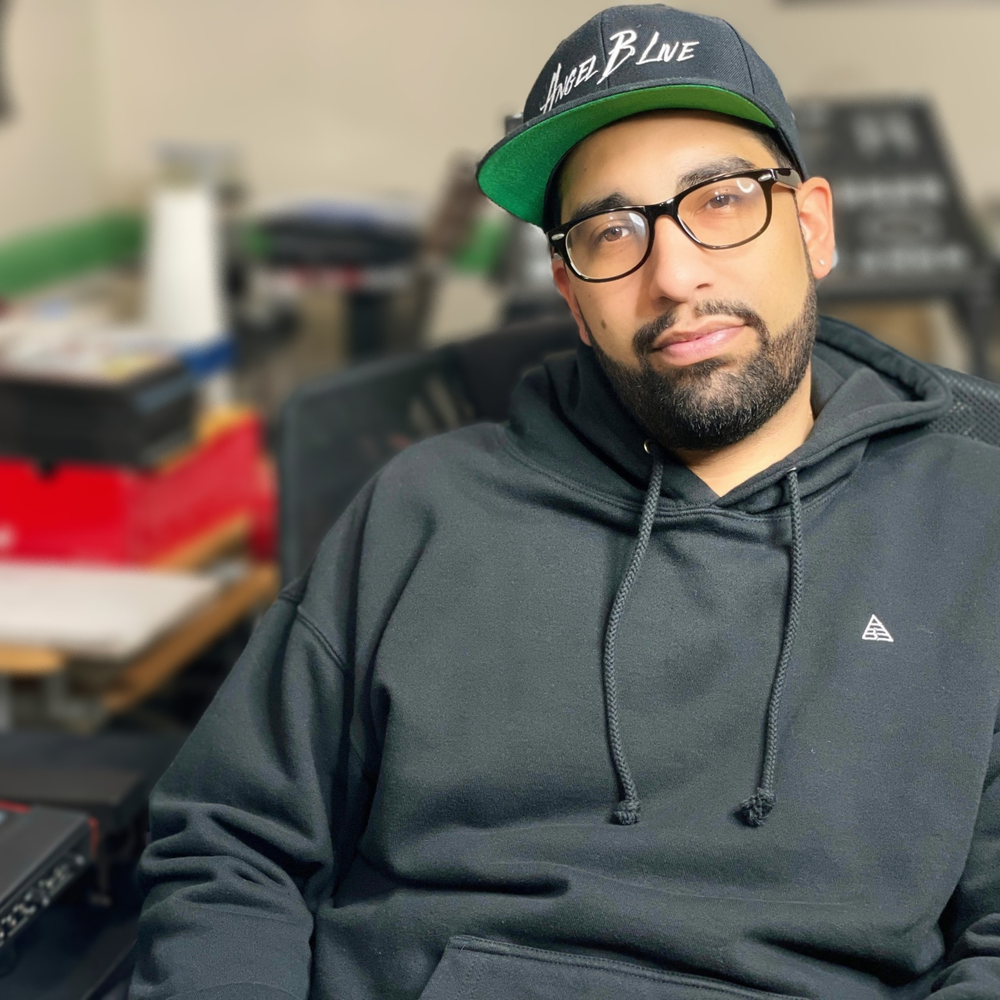 Angel B Live is a Hip Hop and Pop Producer, Artist, DJ, and Gamer from Bethlehem, PA. His latest instrumental releases "Latest Love" and "Currency Cleaner" explore his love for video games and nerd culture mixed with modern Hip Hop and Pop production.
Angel B Live's production is heavily influenced by Kanye West, The Neptunes, Timbaland, and Danja Hands. He blends those styles with his love for Video Games, Anime, and Pop Culture.
W.O.M.E.N. (Without Opposites Men Embody Nothing), his 2010 debut solo Pop EP, explores his relationships with women throughout his life. This project demonstrates his 80s freestyle influences mixed with Justin Timberlake and Britney Spears's modern Pop sound.
Throne of Dreams, his 2012 follow-up Alternative Hip Hop EP, is a collaborative Music and Art project with his best friend and talented graphic artist, Chris Colon. Influenced by conceptual artists like Kid Cudi, Lupe Fiasco, Coldplay, and "808 & Heartbreaks", Kanye West, this project was designed to inspire listeners to realize their goals & dreams in life.
In 2013, when the popular Island Pop group DeXperience asked him to be a DJ for their live shows, he jumped at the opportunity and quickly began creating a buzz in his region, even performing for Naughty by Nature at Harrah's in Atlantic City alongside the group. Since winning a local DJ competition in 2014, he has held down several residencies all over the area for many years and continues to still rock out parties on a weekly basis as well as huge festivals during the year.
After the pandemic hit in 2020, which shut down many bars, restaurants, and live venues, Angel B Live began experimenting with live streaming. He realized this helped people at home cope with also not being able to enjoy the nightlife. Live streaming eventually sparked his passion for streaming video games, such as Spider-Man and Demon Souls.
Angel B Live is passionate about entertaining and sharing his passions with people in the community. Whether through humor while playing video games or telling stories through music, he enjoys entertaining people with his unique perspective.